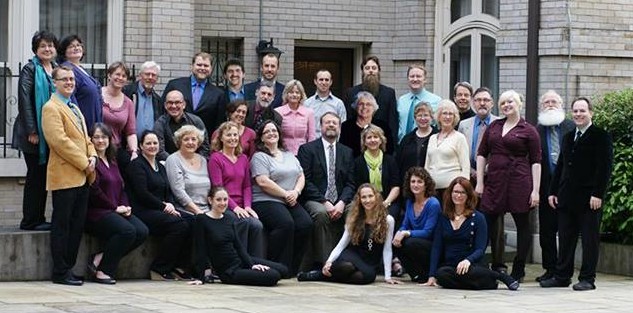 Opus 7′s performance at St. James Cathedral Saturday night was in perfect harmony with the visit of the Dalai Lama. Cumulatively through the performance, they built a powerful, moving message.
— Philippa Kiraly, Special to the
Seattle P-I
, April, 2008
Our Next Concert

Saturday, May 5th, 2018 @ 8:00 pm
University Congregational United Church of Christ
4515 16th Ave Ne, Seattle, WA 98105
$20 in advance, $24 at the door


Please join Opus 7 to celebrate the musical contributions of some of our region's most prominent choral composers. This popular biannual event features choral works by Northwest composers, including Opus 7's Composer-in-Residence John Muehleisen, and Opus 7's Student Choral Composition Awards Program winners.
What's New