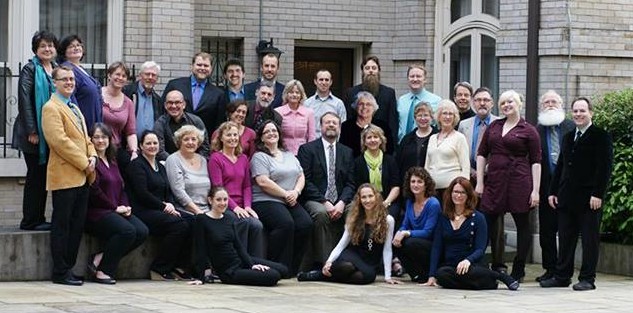 Opus 7's Northwest roots blossom into pure harmony
— Philippa Kiraly, Special to the
Seattle P-I
, April, 2000
Our Next Concert

Saturday, May 9th, 2015 @ 8:00 pm
St. Mark's Cathedral
1245 Tenth Ave. E., Seattle


What's New
National Award winning Opus 7 Vocal Ensemble will hold auditions for experienced choral singers for their 2014-2015 23rd-Annual Concert Season on: Monday, August 25, 7:15-9:45 p.m., or at a mutually agreeable time
Auditions will be conducted by Loren Pontén, Founder and Artistic Director, and will consist of individual 15-20 minute scheduled sessions.
To schedule an audition, visit the auditions page to complete and submit an official audition request form. Additional instructions and information on scheduling auditions can be obtained by emailing Twyla V. Brunson tbrunson2@clearwire.net.
The concerts this year will take place at St. James Cathedral, where Opus 7 is honored to be entering its twenty-first year as a resident ensemble; St. Mark's Cathedral and Trinity Church in Seattle.
Rehearsals are primarily on Wednesday nights and take place at St. James Cathedral. Opus 7 singers live in the Pacific Northwest, coming from Blaine, Ellensburg, Tacoma, Vashon Island, Whidbey Island, Bothell, Bellevue, Issaquah, Snoqualmie, Kent, Sumner, and Seattle.