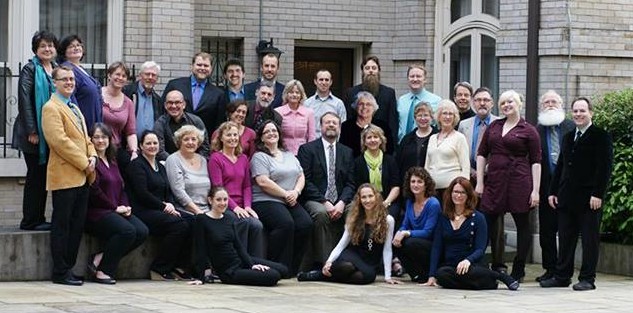 In addition to a fascinating program of considerable breadth, Opus, capably led by its director Loren Pontén, sang with its customary polish, handsome balance and keen sense of pitch.
— R. M. Campbell, Music Critic,
Seattle P-I
, March, 1998
Our Next Concert

Saturday, February 27th, 2016 @ 8:00 pm
St. James Cathedral
804 Ninth Ave, Seattle
$20 in advance, $25 at the door


Join St. James Cathedral Resident Ensemble Opus 7, directed by Loren Pontén, for a stunning concert of dramatic choral music for the Lenten Season.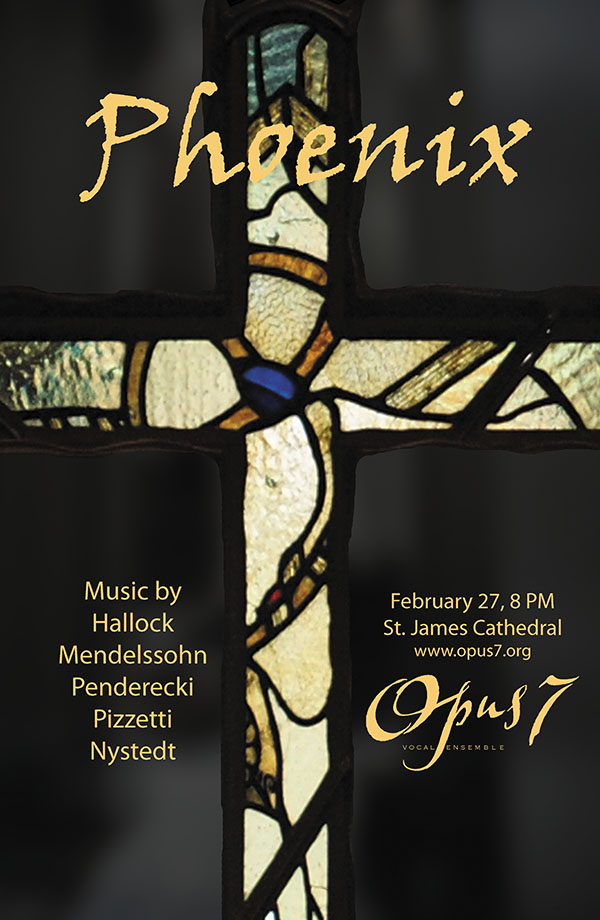 This critically-acclaimed group is known for its glorious sound, ardent musicality, and innovative programming of late 19th– through 21st-century repertoire. A featured work for this concert will be "Phoenix" by the renown Seattle composer Peter Hallock. This evocative setting for choir, cello and harp is from an ancient Christian poem which references several Psalms depicting images of restoration and rebirth. Other striking music for Lent by Mendelssohn, Homilius, Pizzetti, Koszewski and Penderecki.
What's New
As most of you know by now, our beloved friend and colleague, Bern
Herbolsheimer, passed away in the second week of January 2016 after a
long, private struggle with cancer. Many of you knew Bern well, and, I
know, treasured his music. In the days before he passed, Bern spoke
well of each of you, and spoke fondly of your choirs, and of the
wonderful home his music found in your hands and voices.
Please consider yourselves and your ensembles to be cordially invited
to Bern's memorial concert to be held on Sunday, Feb. 7th, 2 PM , at
Seattle's Town Hall. (1119 Eighth Avenue • Seattle, WA • 98101).
This celebration of our dear colleague would not be complete without
your presence – and without the presence of the many fine musicians
who enjoyed Bern and his music.
Please pass this message along to your ensembles.
Bern would have been very pleased to have anyone from your ensembles –
past or present – come to the memorial service.
Philip Tschopp (on behalf of the Bern Herbolsheimer Memorial committee).