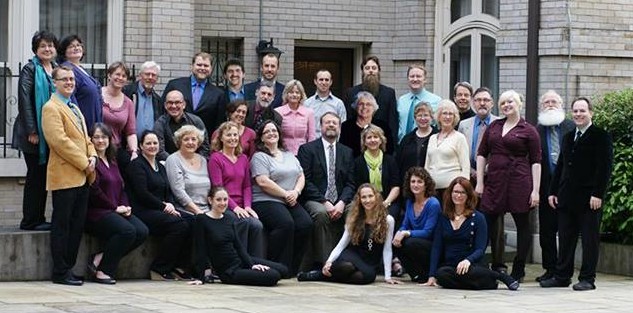 In addition to a fascinating program of considerable breadth, Opus, capably led by its director Loren Pontén, sang with its customary polish, handsome balance and keen sense of pitch.
— R. M. Campbell, Music Critic,
Seattle P-I
, March, 1998
Our Next Concert

Sunday, December 6th, 2015 @ 7:30 pm
St. James Cathedral
804 Ninth Ave, Seattle
$25 in advance, $30 at the door


Don't miss St. James Cathedral Resident Ensemble Opus 7's celebration for the Feast of St. Nicholas with Benjamin Britten's brilliantly entertaining and moving cantata, Saint Nicolas. This joyous cantata for choir, orchestra, tenor soloist, and children's choirs will feature young singers from St. James' own Youth Music Program (Stacey Sunde, director) and Dr. Paul Thornock, organist.
What's New