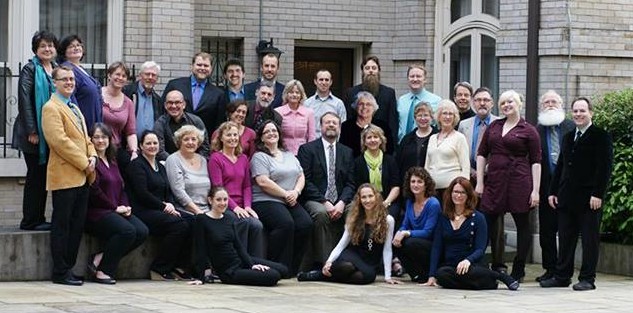 They manage everything from earthy choral roars to icy, transparent purity. Needlepoint intonation and unearthly ensemble top the high heap of the choral strengths.
Our Next Concert

Saturday, May 5th, 2018 @ 8:00 pm
University Congregational United Church of Christ
4515 16th Ave Ne, Seattle, WA 98105
$20 in advance, $24 at the door


Please join Opus 7 to celebrate the musical contributions of some of our region's most prominent choral composers. This popular biannual event features choral works by Northwest composers, including Opus 7's Composer-in-Residence John Muehleisen, and Opus 7's Student Choral Composition Awards Program winners.
What's New