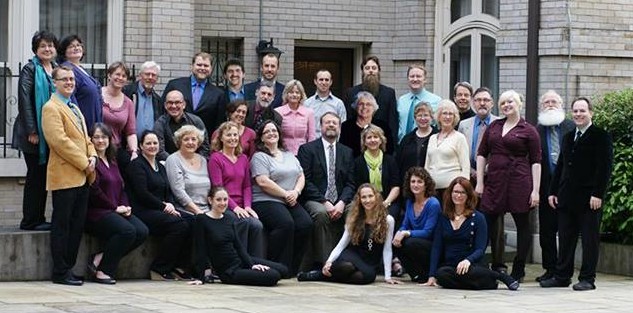 You made a dream come true for me, and, I imagine, all the other composers on the program as well! Your performance was so luminous, reverent, and warm... The sculpting of the phrases was so beautiful... What a pleasure!
— Sean MacLean, Radio Host & Producer, 98.1 Classical King FM
Northwest Focus
, October, 2014
Our Next Concert

Saturday, December 17th, 2016 @ 8:00 pm
St. James Cathedral
804 Ninth Ave, Seattle
$20 in advance, $24 at the door


Don't miss this concert by St. James Cathedral Resident Ensemble Opus 7 as they celebrate their 25th-Anniversary Season with some of their favorite choral music for Advent and Christmas. The concert will feature Finnish composer Einojuhani Rautavaara's a cappella choral masterpiece Magnificat; music by Northwest composers John Muehleisen, Bern Herbolsheimer, and Robert Scandrett; and music by Herbert Howells, Gerald Finzi, Benjamin Britten and others.
What's New